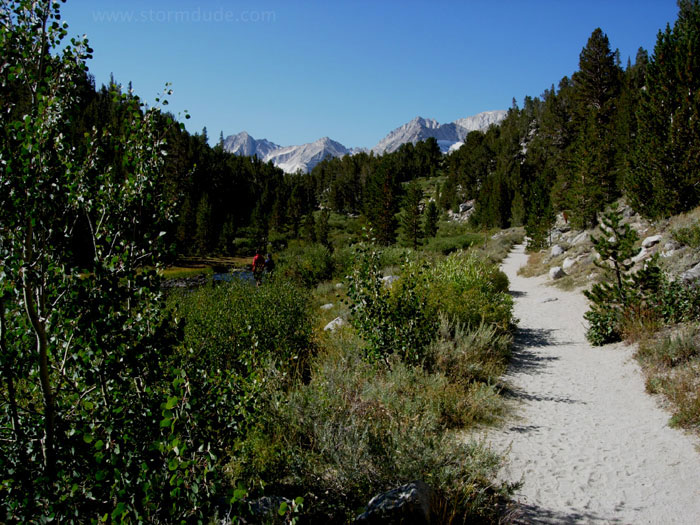 Beginning of our hike after leaving Mosquito Flat (at 10,250 feet, the highest trailhead in the Sierra).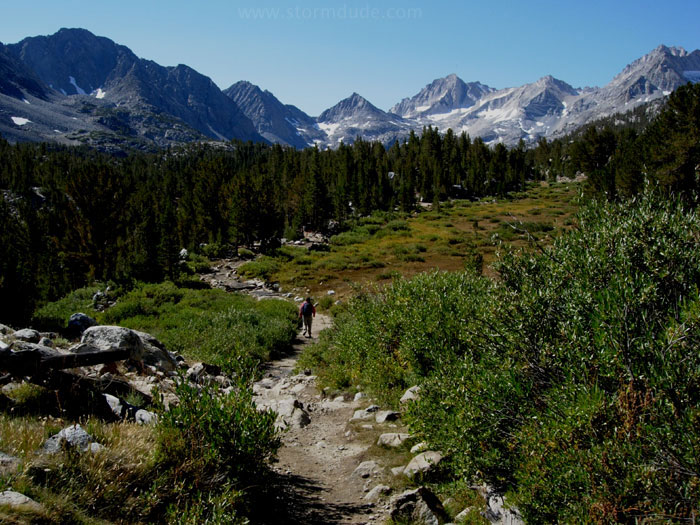 Hiking up Little Lakes Valley along the upper portions of Rock Creek.
Marsh Lake, the second in a string of eight lakes along the Little Lakes Valley trail.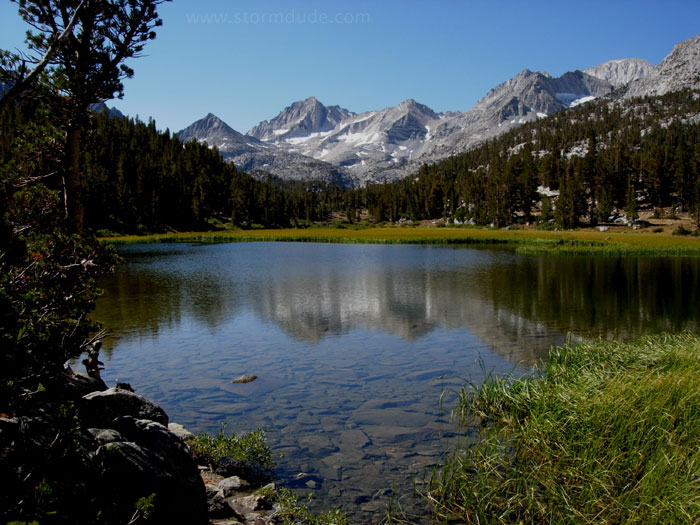 Peaks up to 13,700 feet provide a scenic backdrop to the valley.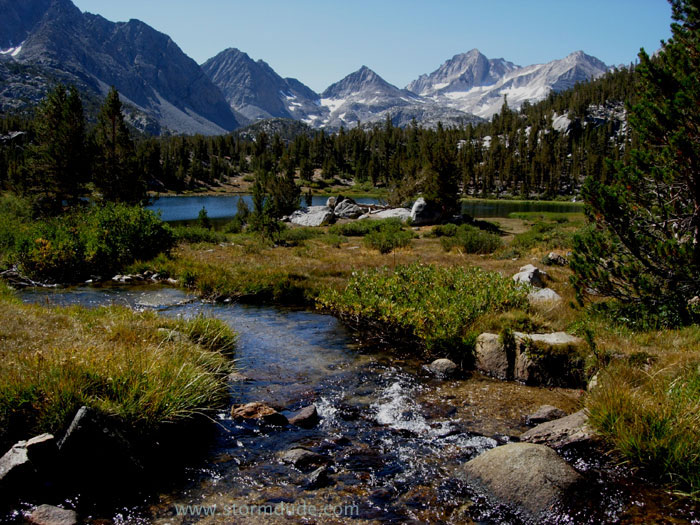 A few minutes later we reach Heart Lake.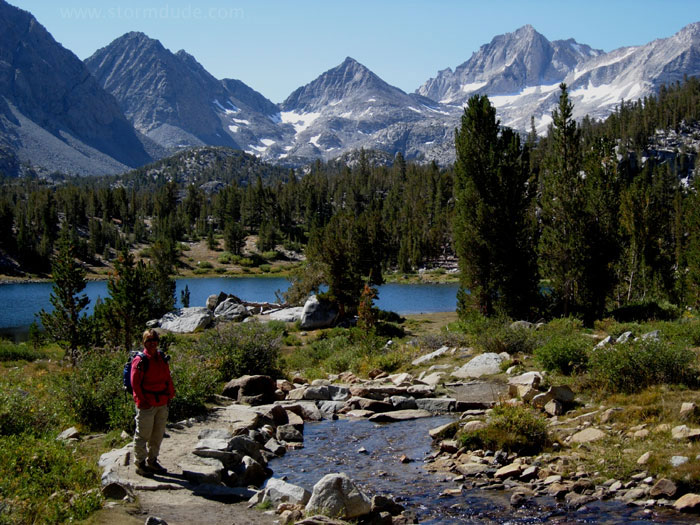 We enjoy a pleasant day of hiking in early fall conditions after an unseasonably cold 24 degrees this morning. We stayed warm by keeping a fire going all night in the wood-burning stove of our rustic Rock Creek Lodge accomodations.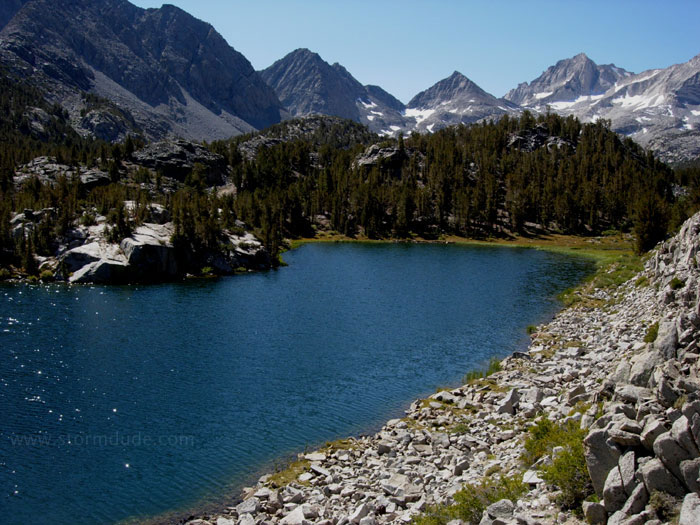 Box Lake is next along the way.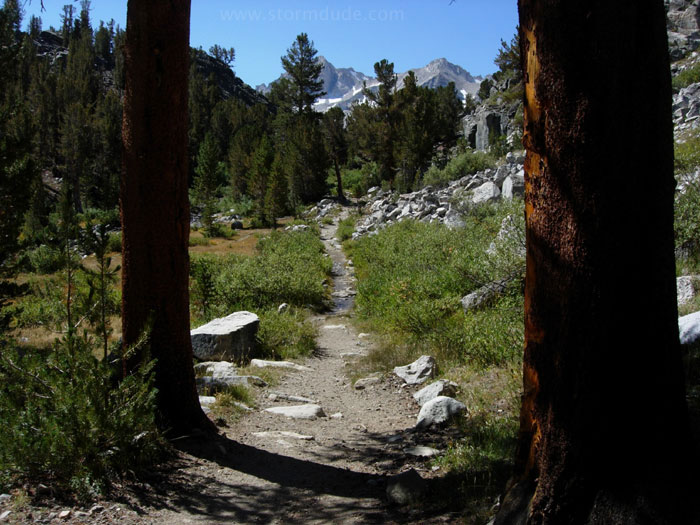 Nearly constant views of the Sierra Nevada's version of the Alps makes this one of the most scenic day hikes in California.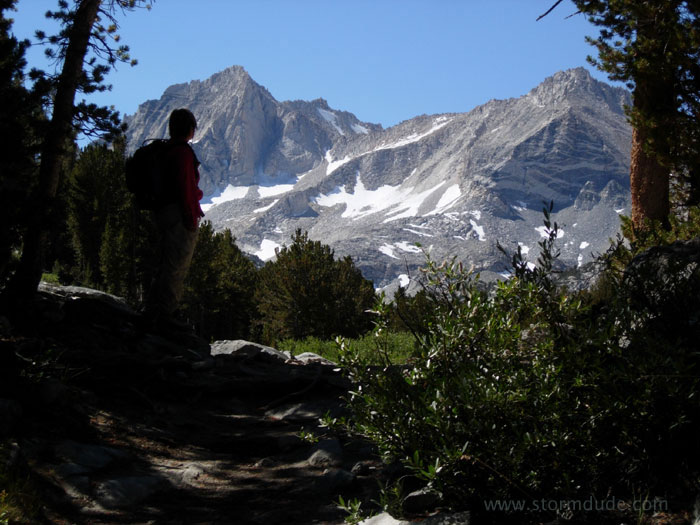 Enjoying one of the more breathtaking views.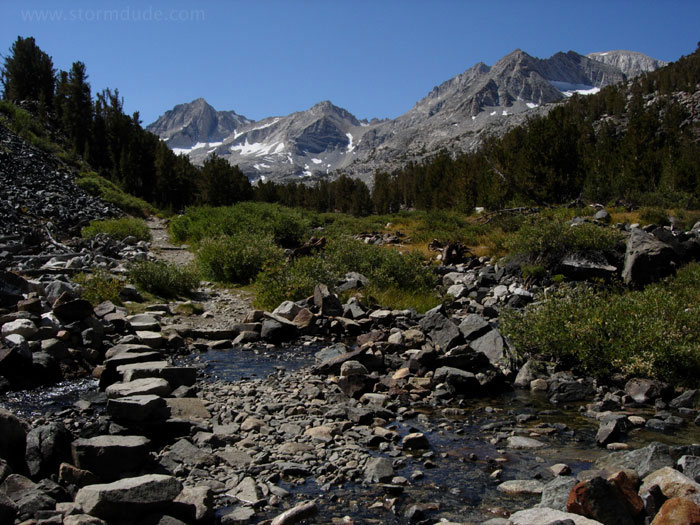 Crossing Rock Creek between Box Lake and Long Lake.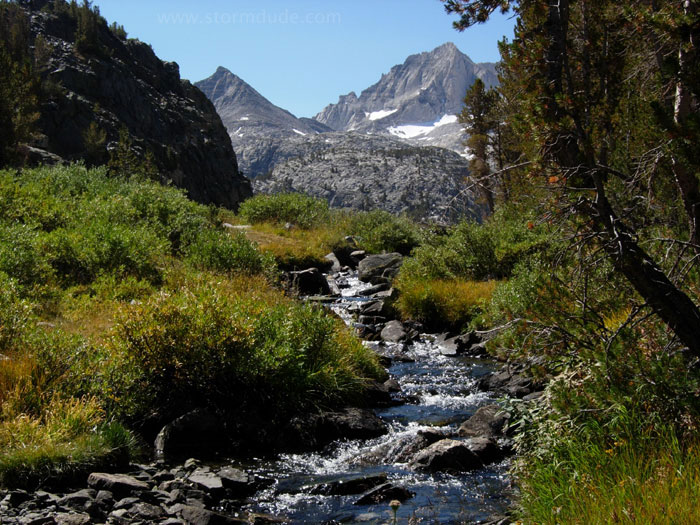 Just below Long Lake.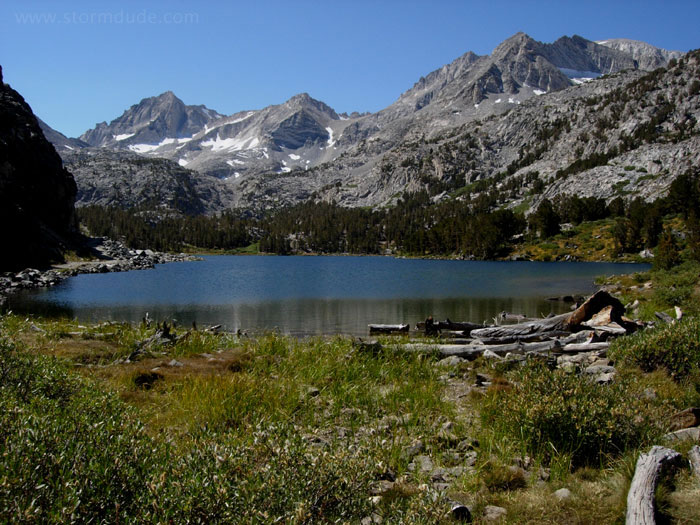 Beautiful Long Lake in the upper portion of Little Lakes Valley.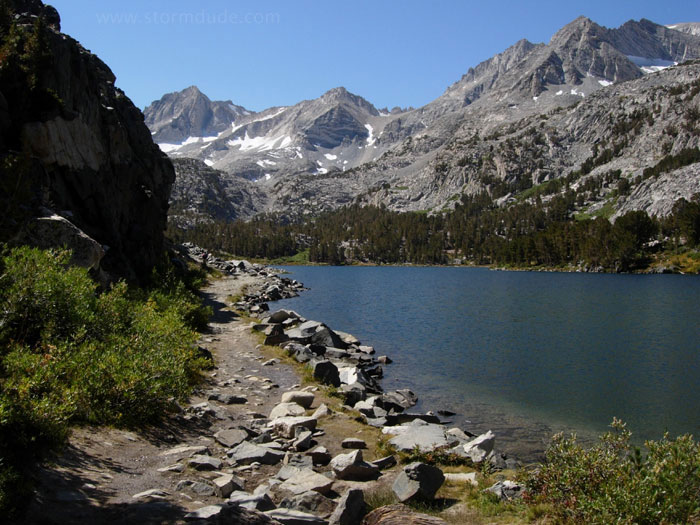 The trail runs along the east side of Long Lake.
Climbing up towards Chickenfoot Lake.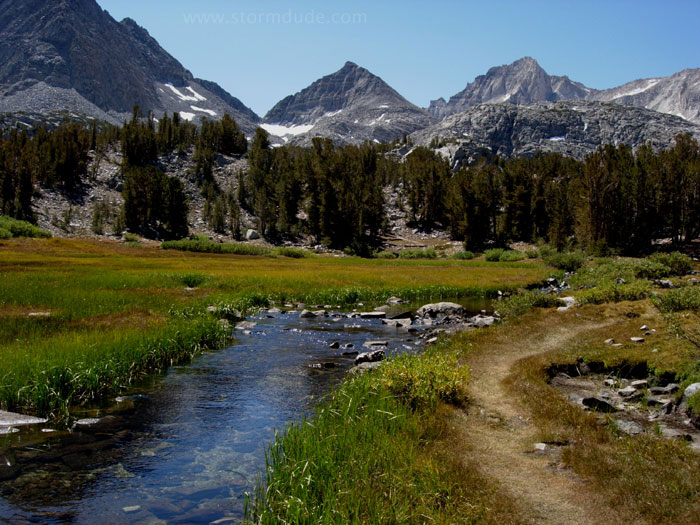 We stop for lunch at the inlet to Chickenfoot Lake.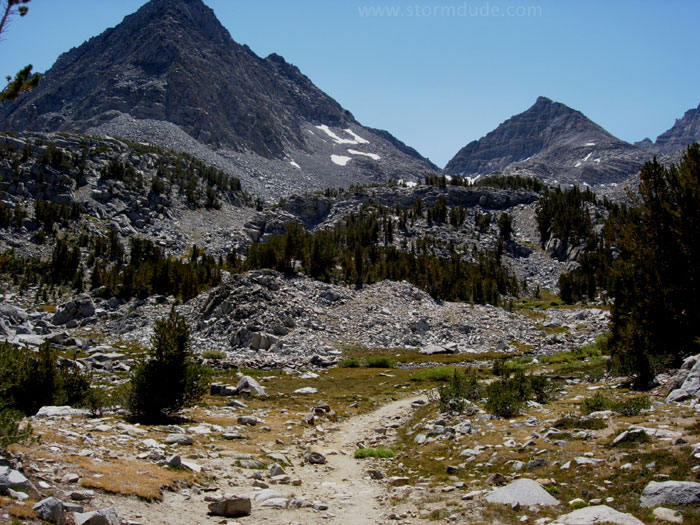 Looking southeast towards 11,100-foot Morgan Pass, which leads to the Pine Creek trailhead.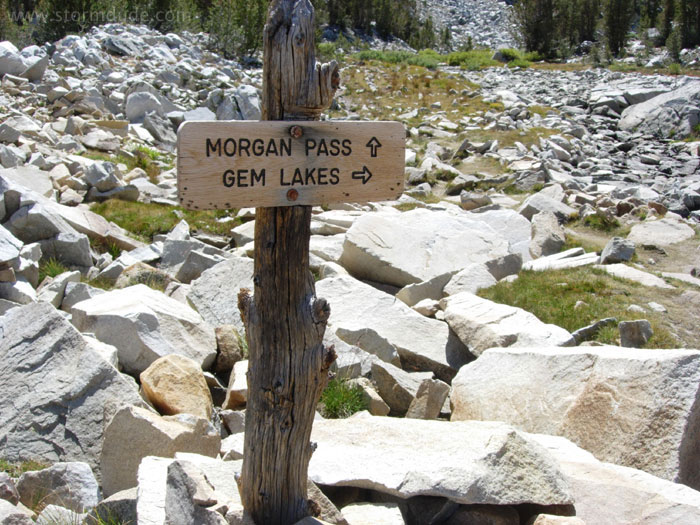 We decide to head up to Morgan Pass before finishing our Little Lakes Valley trek. This adds a couple of hundred feet of elevation gain to our day, resulting in a total of 1,000 feet gained (after factoring in the gentle roller coaster trail along the lakes).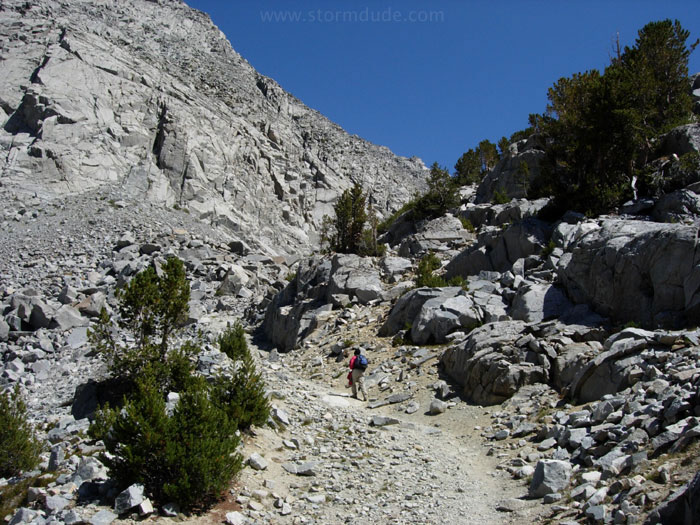 Climbing the short but steep trail to the pass.
On top of Morgan Pass.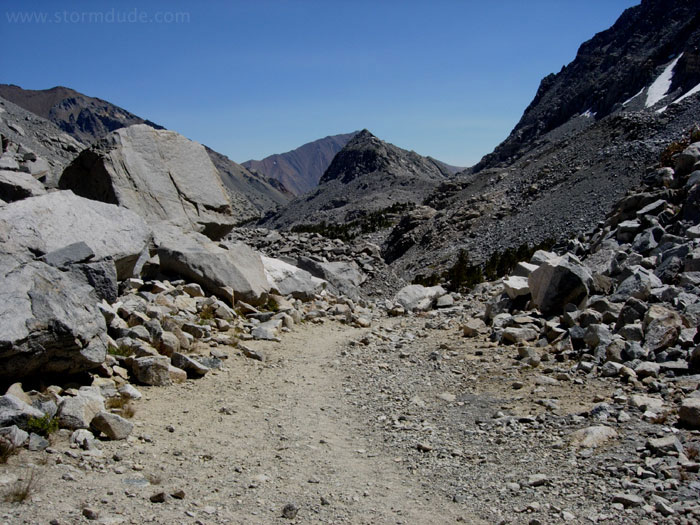 Okay, so we didn't climb up here for the view.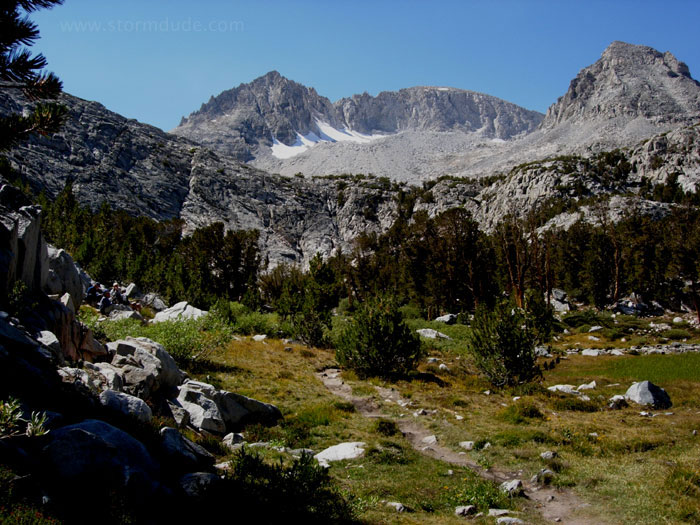 On the way to Gem Lakes.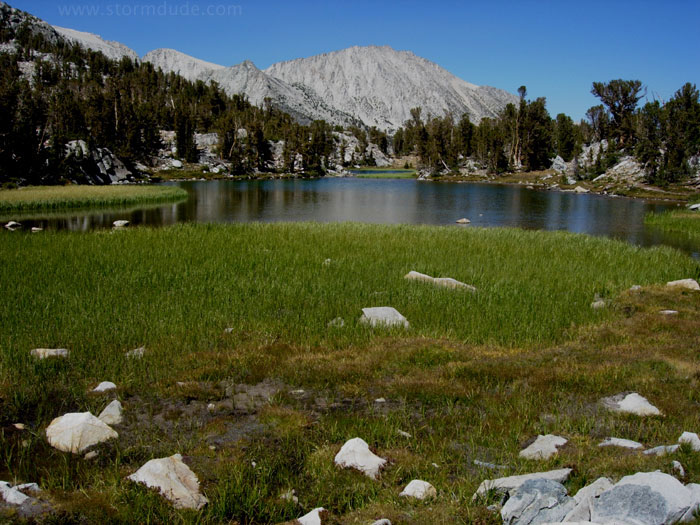 Lower Gem Lake.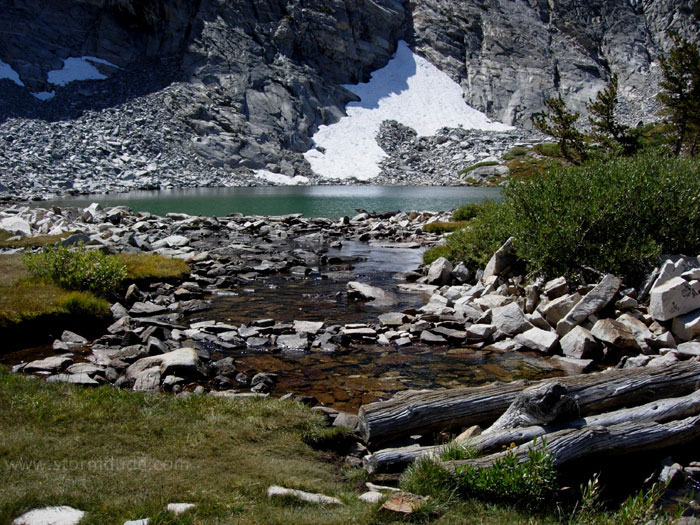 Our destination for the day, upper Gem Lake at 11,000 feet.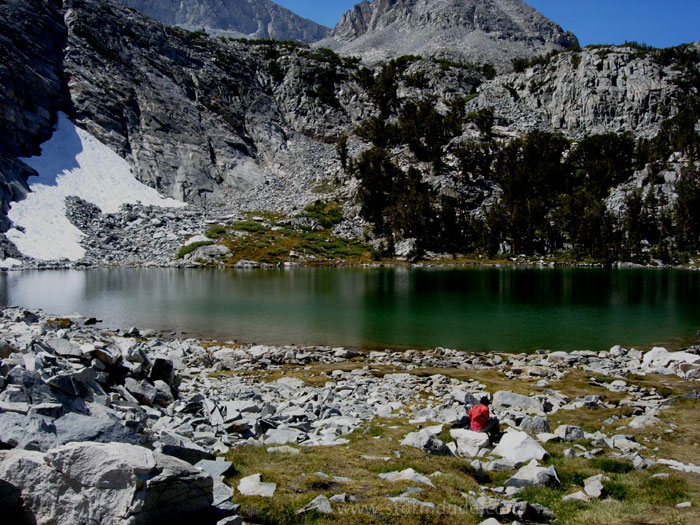 Enjoying the Alpine setting.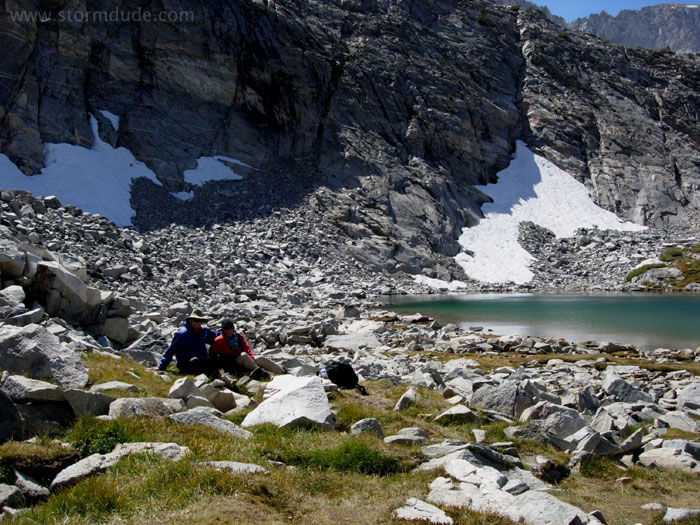 A lone fisherman takes our photo.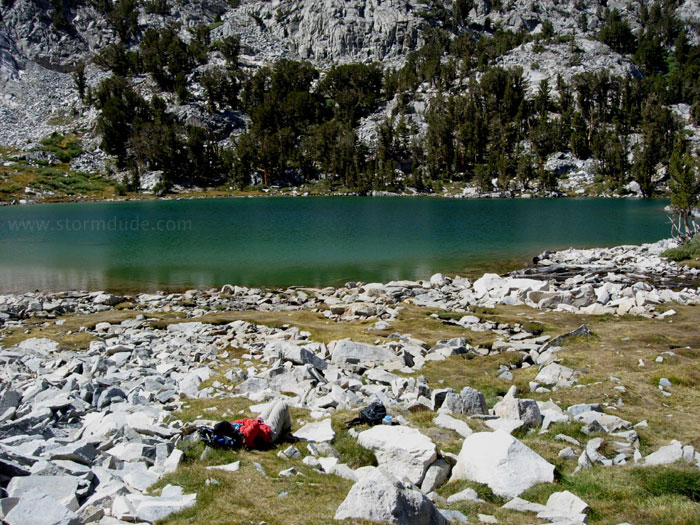 Resting in the cool September sunshine.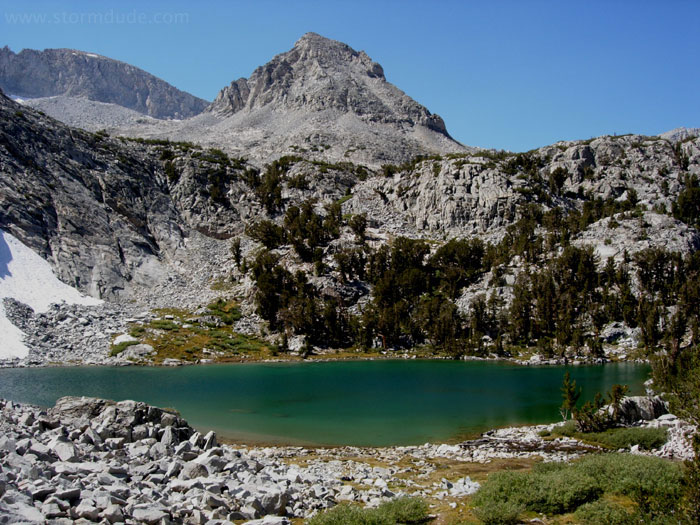 View of upper Gem Lake just before we head back down Little Lakes Valley to complete our 9-mile hike.